U.S. Senator Scott Brown Visits Nova Biomedical
Posted February 12th, 2012.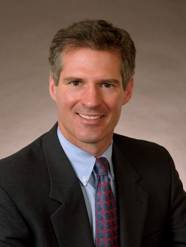 On April 28, 2011, United States Senator Scott Brown (R. MA) visited Nova Biomedical, the largest privately held in vitro diagnostic company in the U.S. and one of the largest employers among Massachusetts medical device companies.
During his visit, Senator Brown toured Nova's 300,000 square foot manufacturing, research and development facility in Waltham, Massachusetts, and met with many of the nearly 350 employees who work at this location. In a separate meeting with Nova executives and executives from other Massachusetts medical device companies, Senator Brown discussed issues within the federal health reform bill that impact medical device companies, including the new $2 billion per year excise tax on the medical device industry. The Senator also discussed the urgent need for FDA reform that fosters innovation, enhances regulatory predictability, and benefits public health.
Senator Brown has been the strongest advocate for the medical device industry within the Massachusetts Congressional delegation, having filed a bill that would repeal the new $2 billion per year additional tax on the medical device industry. The repeal of this medical device tax would create jobs in Massachusetts and elsewhere in the US, protect the US medical device industry as a global leader for medical technology development, and foster consistent export growth of medical devices. The junior Massachusetts Senator was also co-author of a November, 2010, letter to the FDA from 16 U.S. Senators urging reforms that make the FDA more responsive and predictable.
About Nova Biomedical
Nova Biomedical, incorporated in 1976, is a world leader in the development and manufacturing of state-of-the-art products for whole blood, in-vitro diagnostics. The Nova product line ranges from small single-test meters for glucose self-testing and hospital-based point of care testing to full critical-care whole blood analyzers designed for rapid measurement of over 20 analytes. Nova products are used worldwide by small, medium, and large hospitals, as well as individuals for self-testing, to improve patient outcomes and reduce the cost of care.